For new companies that need to position themselves, the planning of social media channels begins with the planning of marketing.
Approaching social media channels haphazardly and posting blindly is the first step in the wrong direction. There has to be a structure, an organized work. Without a strategy, companies and marketers quickly feel overwhelmed. No direction is given. The company gets lost quickly and never reaches the users who are to be addressed.
How Does a Social Media Strategy Work?
In a social media strategy we determine exactly who the target group is and where we can find them. Persona have already been defined in an online marketing strategy, which we are now taking advantage of. It's all about vision, mission and goals – what should be achieved with the social media channels? Why does the company want to use social media? Who is addressed via the channels? Which channels are being used? What is the content of the social media posts and when are they posted?
Advantages of a Strategy for Social Media Channels
Some companies shy away from focusing on their online presence. A disadvantage, because not only the own website is the digital business card of the company. Social media channels also play an important role. The advantages that businesses get through a strategy for Facebook, Instagram, LinkedIn & Co. are clear.
Communication and Approach
Customers want to be satisfied around the clock. This desire does not end with the purchase of a product or the receipt of a service. Social networks allow companies to be in constant contact with their customers. Through the social media concept, companies get to know their target group better. They can go directly into communication and know how users want to be addressed. A sudden change in the way they are addressed from a last name basis to a first name basis would be confusing for the users and above all impersonal.
Clear Topics
The social media strategy defines topics that are communicated on the channels. A later expansion of the subject area is possible. It should be clear to users what information they can find on the pages. In addition, marketers will find it much easier to create posts if they know which target groups are addressed and how.
Goals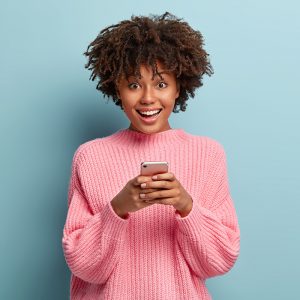 A social media strategy defines goals. To think in subscriber numbers is fatal and no social media manager can promise that you will reach a certain number of followers within a certain time. Such a statement is dubious. The algorithms of social media channels change too often to say exactly how many users will follow a page after three months. The strategy can provide an approximate number so that posts, posting times and formats can be aligned with the target. If videos work better than just text, it makes sense to increase the number of videos on the channel. If a particular topic achieves significantly more reach and interaction than another, more posts will be made on that topic in the future.
The goals are pursued, and measures are optimized on the way to achieving them.
Online there are hardly any limits for companies. For the right approach and success in social networks, the right concept is particularly important. There are plenty of advantages for companies that use social media channels.
Together we can talk about a social media strategy for your business. Book an appointment for a free 30-minute initial consultation. Together we will analyze your needs and next steps.